Aguila Elementary School District #63
Preparing Students to Excel in all Opportunities of the 21st Century
Welcome to the Aguila Elementary School District #63 website. Learning and fun go hand in hand in our kindergarten through eighth grade classrooms. We are a tight-knit community of hard-working, hard-playing, success-oriented individuals who work together to bring about the academic and personal success of every student in our care. Please visit the pages on this website to learn more about our educational programs.
A Message from Our Superintendent
Dear Aguila Community,
First and foremost, I want to thank the community for making my last 20 years of work enjoyable here in Aguila. We also want to make it clear that it is an honor to have your children, the sons and daughters of Aguila, on our campus every day. We labor to provide a very safe and secure campus where learning is our top priority. We consider our school as one of the top schools in Arizona!
At Aguila Elementary School, we are very proud of our students and their accomplishments. Our dedicated staff is working very hard this year, 2023–2024, to bring the best opportunities and learning gains possible to our student body. We encourage parents to check in on ParentVue, our social media, and oversee student's homework completion through their planner.
My door is always open to you. Please stop by or call if you ever have any questions. You are a wonderful partner to our school, and it does not go unnoticed.
Sincerely,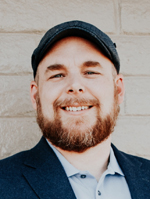 Andrew B. Wannemacher, Ed.D.
Andrew B. Wannemacher
Superintendent/Principal